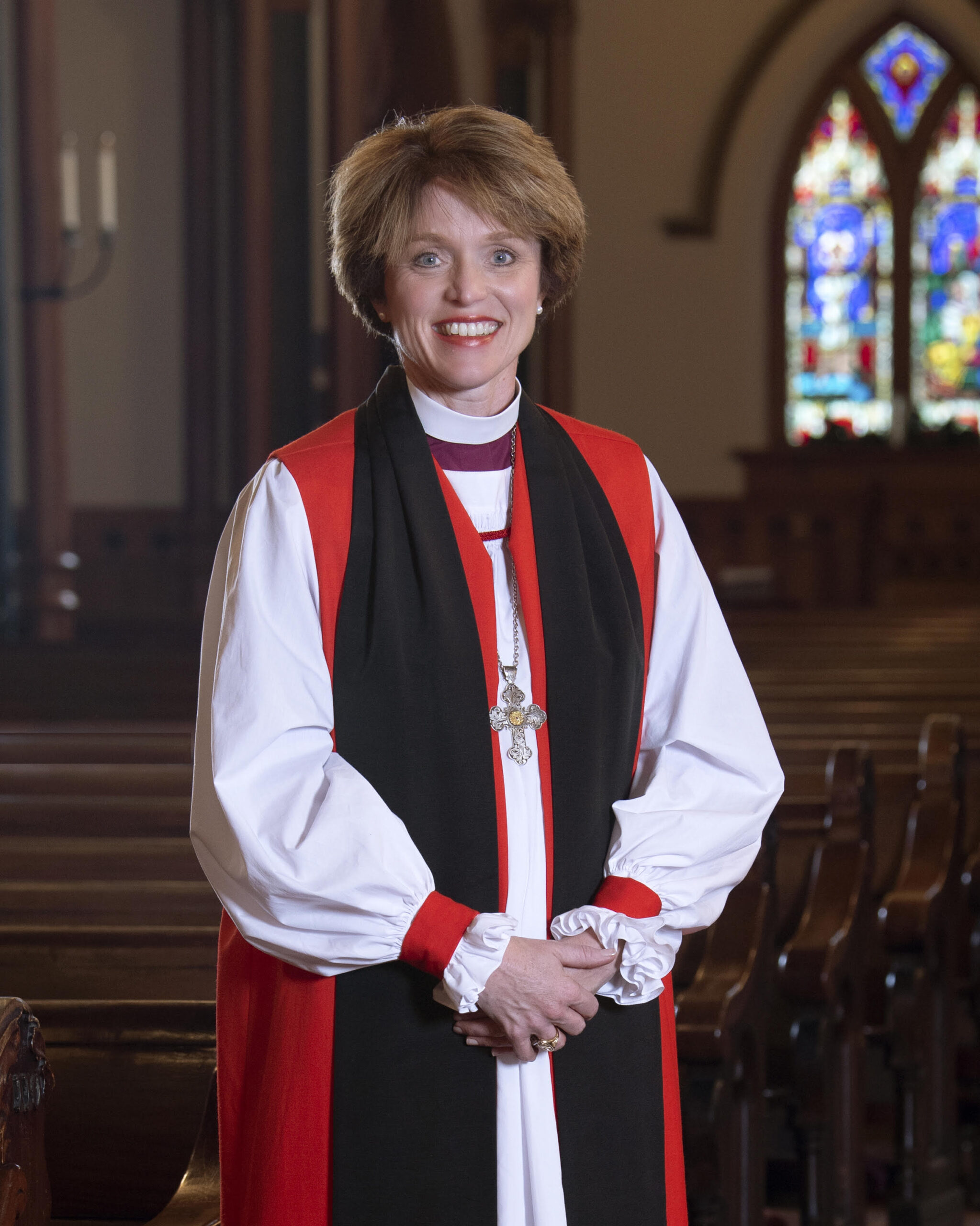 The Rt. Rev. Shannon Rogers Duckworth
Twelfth Bishop of Louisiana
The Rev. Canon Shannon Rogers Duckworth was elected diocesan bishop of Louisiana on May 14, 2022. Her consecration as the 12th bishop of Louisiana took place on November 19, 2022, and she was enthroned on November 20, 2022, at Christ Church Cathedral, New Orleans. She is the first woman to serve as bishop of Louisiana.
A native of Mississippi, Bishop Duckworth, received her BA in English and History in 1997 from Millsaps College. She was ordained a priest in 2001 after receiving her M.Div. from The General Theological Seminary.
Bishop Duckworth served as canon to the ordinary of the Episcopal Diocese of Louisiana from 2013-2022. Prior to this position, she served as curate at St. John's Episcopal Church, Ocean Springs, Mississippi (May 2001-May 2002); vicar at St. Mary's Episcopal Church, Lexington, Mississippi (July 2002-July 2005); chaplain at St. Andrew's Episcopal School, Jackson, Mississippi (July 2005-September 2007); and associate rector of St. James' Episcopal Church, Jackson, Mississippi (September 2007-October 2013).
She is married to James Duckworth and has two sons, Nicholas and Tucker.