182nd Convention of the Episcopal Diocese of Louisiana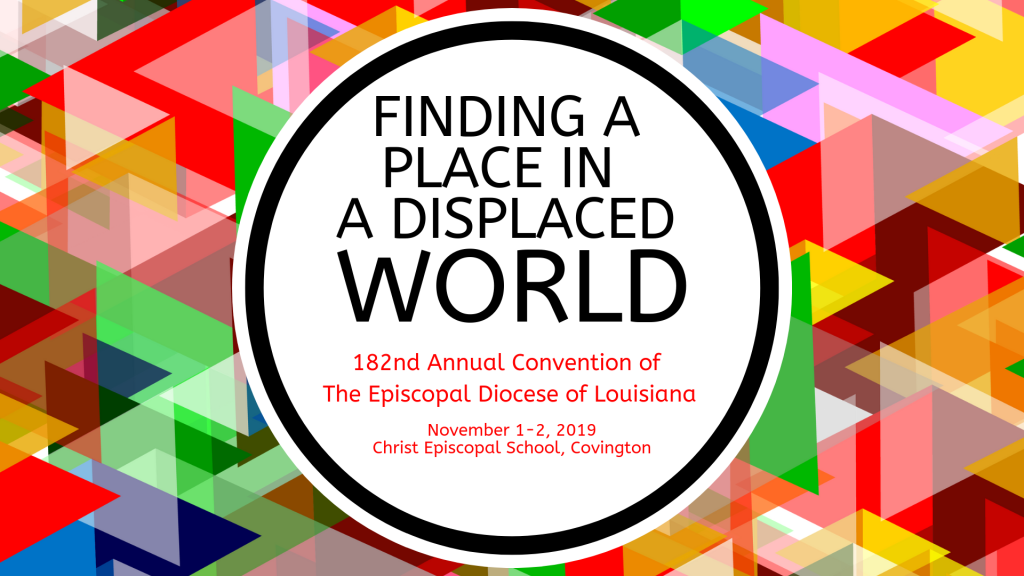 The 182nd Annual Convention of the Diocese of the Episcopal Church of Louisiana will be held November 1-2, 2019 at Christ Episcopal School, 80 Christwood Blvd, Covington. 
Check back in mid-2019 for further details.
Questions
Contact Canon Shannon Manning at smanning@edola.org or (504) 895-6634.