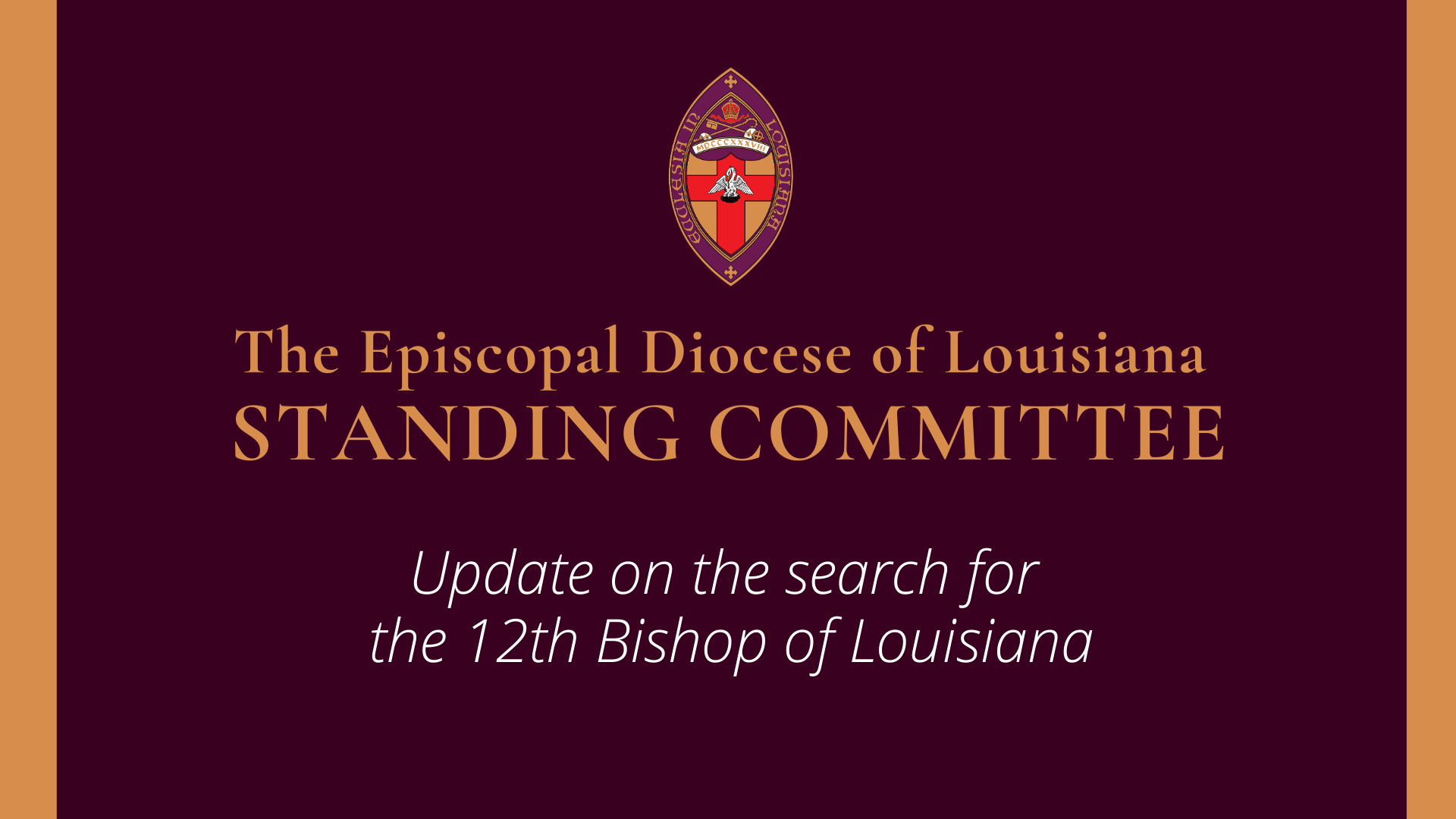 Dear Brothers and Sisters of our Diocese, With guidance from Bishop Todd Ousley of the Presiding Bishop's Office of...
read more
Download the Parish ProfileDownload the Parish Summary Greetings from Grace Episcopal Church of West Feliciana located...
read more
by the Rev. Seamus Doyle, member of the Addiction Recover Ministry Recently I was half-listening to an interview on...
read more
The Gaudet Committee announces the awarding of 13 community grants for the 2021 program year. The Gaudet Community...
read more
Subscribe to the Diocesan Newsletter:

Copyright ©2020 |  The Diocese of the Episcopal Church of Louisiana