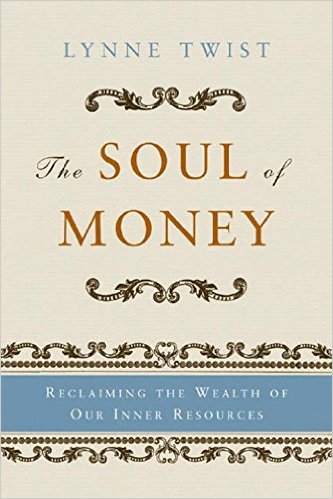 Beginning on Ash Wednesday, March 1, Bishop Thompson will be sending out a reflection each Wednesday during Lent on the Soul of Money by Lynne Twist. If you would like to sign up to receive the Bishop's weekly reflections please subscribe by clicking the button below:
Sign up for the Book Study
"This compelling and fundamentally liberating book shows us that examining our attitudes toward money – earning it, spending it, and giving it away – can offer surprising insight into our lives, our values, and the essence of prosperity. Twist takes an honest and critical look at the extraordinary power that money wields over our lives and its profound and often destructive influence on our self-image and relationships. In a consumer society that glorifies the pitch, the sale, and the insatiable appetite for more as a measure of self-worth, The Soul of Money asks us to step back, to examine our relationship with money, to assess our connection with core human values, and to change this relationship and, in so doing, to transform our lives."
The book can be purchased here: 
Want to study the book with a group?
The following churches are leading a book study: St. Augustine's, Metairie; St. Martin's, Metairie; Advent House, New Orleans; St. Matthew's, Houma; St. Margaret's, Baton Rouge; St. Mark's, Harvey; Christ Church, Slidell; Grace-Memorial, Hammond.
If interested, please contact these congregations for more information (Click here for a church directory).
If your congregation is not on this list but you are leading a book study, please contact Canon John Kellogg at your earliest convenience.
The Bishop's 2017 Lenten Book Study is being supported by the diocesan Stewardship Congregational Consultants Team (Debbie Hudson, chair; The Rev'd Ralph Howe, St. James, Baton Rouge; The Rev'd Tommy Dillon, St. Margaret's, Baton Rouge; David Warrington, St. James, Baton Rouge; Jason Akers, St. Paul's, New Orleans; Sinclair Buquet, St. Matthew's, Houma). This team is available as a resource to help your congregation, vestry or stewardship team further discuss stewardship. If your congregation might be interested in working with a member of this team in the future, please contact Canon John Kellogg (jkellogg@edola.org).