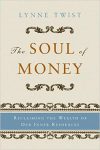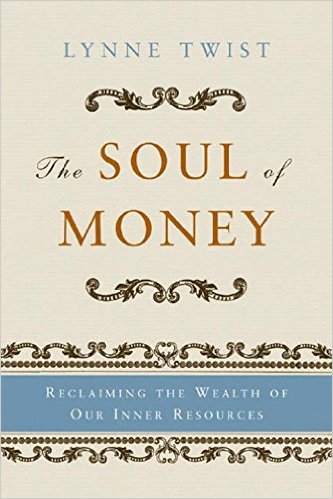 Bishop's Lenten Book Study Week 6
April 5, 2017
Reflection on Chapter 11-12 of the Soul of Money by Lynne Twist
Years ago I was speaking with a friend who happened to be an elected judge.  He was well-respected for his application of the law.  In our conversation he spoke openly of the wealth he inherited from his grandfather.  He said the gift from his grandfather allowed him to do the kind of work he enjoyed.  As an attorney he knew he could make much more money than a judge, but it wouldn't allow him to give to the community the way he was taught.  His grandfather's gift allowed him to be the public servant he wanted to be, as well as a role model to his children.
In many ways what my friend knew is what Twist writes, the life you live is the legacy you leave.  My friend lived from a perspective of generosity because he had been the beneficiary of more than money.  He had been the recipient of learning to be a generous, giving servant to the community.  Because of this gift of generosity, he learned the value of being a giver of both his time and money to the church and other charities.
Not all of us will inherit a large sum of money, but we can all adapt a spirit of generosity that can be passed from one generation to the other.  Not all of us will make millions of dollars, but we will make a living that can sustain us and allow us to teach our children the gift of using what we have for the greatest good.
What gifts do you have to pass down to your children or neighbors?  How do you live?  What kind of legacy will you leave?
Brave journey,
+Morris
To receive the Bishop's 2017 Lenten Book Study by email, click here.
To view previous Bishop 2017 Lenten Book Study posts click here.