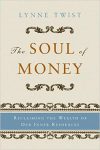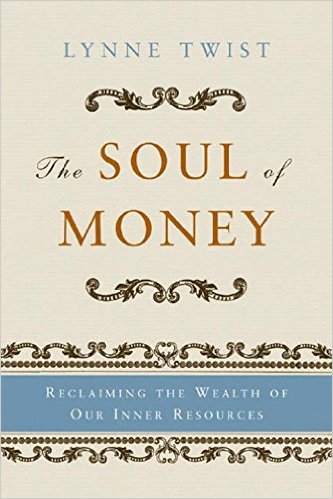 Bishop's Lenten Book Study Week 5
March 29, 2017
Reflection on Chapter 10 of the Soul of Money by Lynne Twist
In the early months of our marriage, Rebecca said something that got my attention in a big way.  While I cannot remember the exact details of our conversation, it had to do with a comment that I made too often.  The comment was, "I need…" to which Rebecca responded, "You say you need a lot."
Suddenly I was very embarrassed.  The truth was that I used this phrase too regularly.  I needed a new golf club or a new fishing rod or a new whatever.  Once I got over my humiliation, I realized how pitiful I sounded and began to try and think about my words on a deeper level, rather than simply acting like a child in a candy store who believes he needs every piece of candy he can get his hands on.  This little episode helped me begin to have a different conversation with myself about what I need and how I value what I already have.
The title of Chapter 10 is The Power of Conversation and it reminded me how speaking with others about our understanding of money is a daunting task that is influenced by our feelings of scarcity or sufficiency.  One is never having enough, while the other experiences gratitude for what we already have.
What point of view do you most often refer to?  Do you live out of scarcity or sufficiency?  Do you need or do you give thanks for what you possess?
I think this chapter may be more telling about who we are than any other.  What do you think?
Brave journey,
+Morris
To receive the Bishop's 2017 Lenten Book Study by email, click here.
To view previous Bishop 2017 Lenten Book Study posts click here.