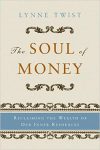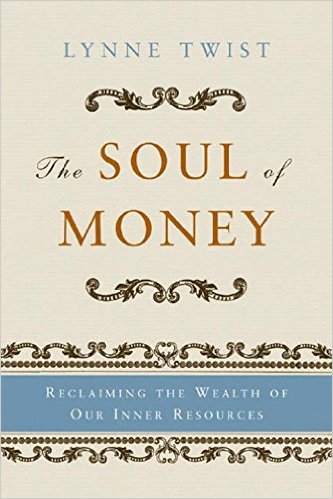 Bishop's Lenten Book Study Week 4
March 22, 2017
Reflection on Chapter 7-9 of the Soul of Money by Lynne Twist
My message last week focused on a powerful story about visioning.  This week I want to reflect upon a story that I found very disturbing. In Chapter Nine: Taking A Stand, a group of women from a village in Dharmapuri want to speak to Twist about a well-known secret that for generations has plagued their women: the practice of female infanticide, the killing of newborn girls.
In this village newborn girls were looked upon as a burden.  For instance, if they married then a dowry had to be produced and that was difficult for these poor families.  Not only did the men of this community ridicule women who gave birth to girls instead of boys but they also shamed them into killing the new child.  It was a hideous practice but none-the-less carried out by the birth mothers.
The women of this village were burdened with grief and were ready to live in a different way. Twist hoped to help them tell their stories and discern ways to raise their girls and boys without fear or financial burden.  They wanted to stop this practice forever.
As I read this story I was amazed by the courage of these women who were willing to stand against a ritual that for generations had been the norm.  Twist writes, "By bringing the unquestioned tradition forward for conscious examination and reflection, they began the long journey toward freeing themselves from its grip."  They needed to tell their stories, to confess to the outside world the deep pain of this ritual.
Sometimes we are unaware of how our perception of money plays into our decision-making. For these villagers, the fear of not being able to care for their girls held a high price for the entire community.  But if fear were not present, if they had worked together to come up with a solution rather than demean mothers and babies, what would that have looked like?
If fear is not present in our lives, how might our decision-making change?  What is it that you need to speak out loud that would free you to see life in a different way?
Lent is a season of confession and truth telling. What is your need?
Brave journey,
+Morris
To receive the Bishop's 2017 Lenten Book Study by email, click here.
To view previous Bishop 2017 Lenten Book Study posts click here.